Xiaodong "Eric" Li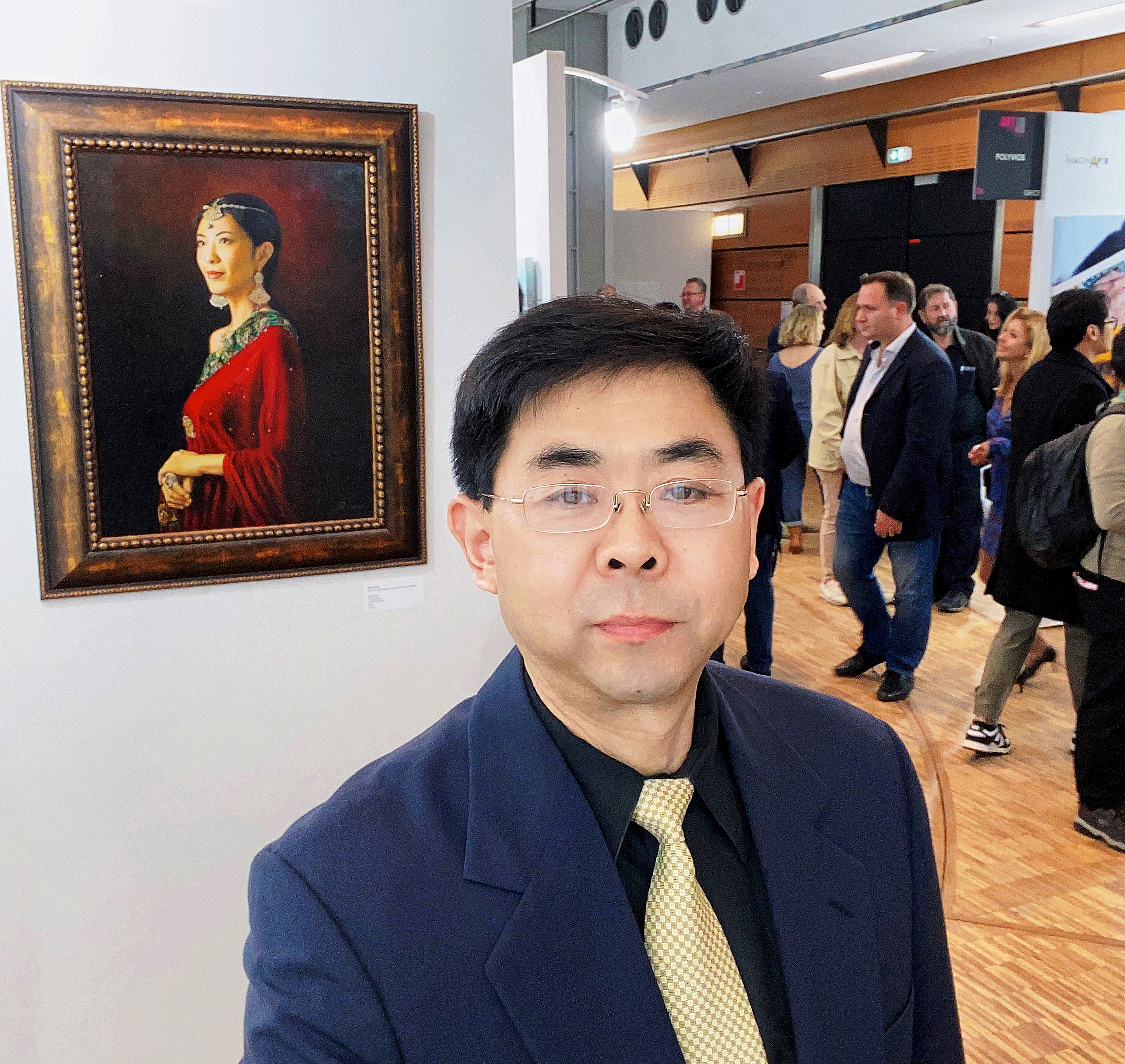 Xiaodong "Eric" Li was born and raised in Shanghai, China. Drawing and painting were his favorite pastime and in high school he held a dual position as art director and illustrator for the school newspaper.

Mr. Li, earned a bachelor's degree in International Politics and a minor in Fine Art at Fudan University in China before obtaining a master's degree in Information Science at the University of Illinois at Urbana-Champaign. After graduating, Eric started a career in IT, as a web designer and developer, incorporating his artistic and design talents.

Traveling is another passion of Mr. Li, to-date he has visited over 30 countries, which has inspired his most memorable paintings and encouraged new forms of self-expression. Visiting museums in Europe and America has fueled his love for impressionism, expressionism, as well as classical realism. Eric paints landscapes, still life, and human portraits. His earlier works were known for their strong color and composition, which were influenced by Edvard Munch and Paul Cezanne. Later inspirations for the neoclassical style and realistic genre paintings of William-Adolphe Bouguereau and John William Godward can be found in his recent award-winning portrait and figure works. Eric loves the challenges in painting portraits and tries to capture the timeless beauty and to portray the essence of each subject. Many of his figures are dressed in ethnic clothing with aesthetic appeal and lyrical quality so as to achieve a sense of otherworldliness. Mr. Li is always in search of a new and original manner to express himself in art. He strives to find new forms of self-expression using both contemporary and classic techniques and combines them with his extraordinary style into his works.

Eric currently lives in Houston Texas, and has won numerous awards both in the United States and overseas. Most recently, his oil painting, "Girl in Hanbok", received the First Prize Award at the 5th Portrait Art Competition in October, 2022. Another painting "Dreamland" was featured in Issue 25 of the French Art Magazine Spotlight. During October 21st -23rd, 2022, his oil painting "Oriental Charm" was exhibited at the International Contemporary Art Fair in Carrousel du Louvre of the Grand Louvre in Paris. Eric is a member of Oil Painters of America(OPA), Portrait Society of America(PSA), and National Oil and Acrylic Painters' Society (NOAPS). His artwork has shown in regional, national, and international juried and non-juried exhibitions. Many of his works have been privately collected.